How to prepare and win a remote job interview
Due to Covid-19, the businesses have transmitted to remote working for some time now. And with that, the companies have also adopted the virtual hiring process. This process might be new for many candidates, and they would not know how to ace interviews for remote jobs. So, here are some remote job interview tips for candidates.
1- Set up the remote job interview space.
A remote job interview might be at your place, but that does not mean you sit in a lounge with a loud noise of TV or a dirty place with lots of clutter. Set up a quiet and clean place, without any distractions. It is better that you place your laptop on the desk and sits on the chair.
All these things are noticed by the interviewers, as it gives an impression of how professional you are.
2- Test your equipment beforehand.
Make sure all the software and hardware are working on your computer. Check if the application is already there on your computer. So you don't have to install at the last minute and be late to join the interview. Test the audio and video quality beforehand, and make sure your audio is clear and you are visible. All these measures will result in a smooth interview without any disturbances. Tips for Effective Online meetings for Remote Workers
3- Dress the part.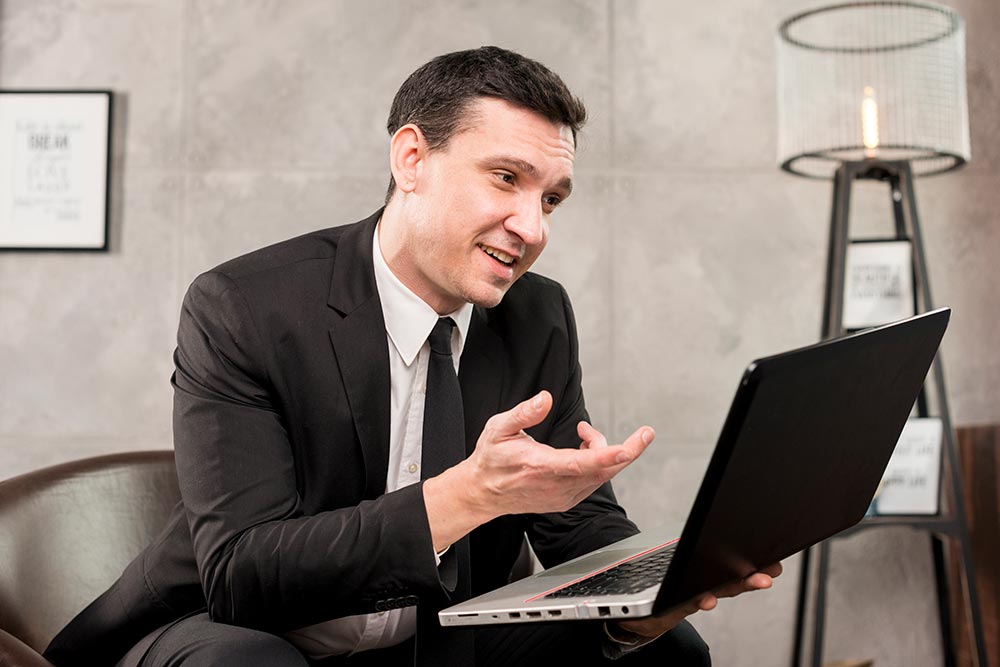 Virtual or non-virtual, appearance plays a role in creating the first impression. So make sure you have dressed up accordingly, not undressed neither overdressed. But your look should be professional.
Maybe the interviewers might not see you, but dressing up will make you feel the professional environment, and motivate you to give your best.
4- Be prepared in advance!
Make sure you are well seated and have everything in front of you 10 minutes before the interview. Check if your desk contains all the necessary stuff like documents, CV, and all the devices you might require during the interview, so you don't have to get up between the interview and fetch anything. Mute all the notifications that might cause any disturbances and put your phone on silent.
5- Rehearse basic questions.
An interviewer can ask anything, but there are some basic questions related to the remote job, that they might ask. Make sure you have the answers prepared in your mind So it doesn't take too long to answer.
For example, your past experiences of a remote job, why do you want to work remotely? Your work schedule, how to have an efficient communication network with colleagues, etc.
You can search for more questions on the internet regarding interviews for remote jobs, so you are well prepared.
5 Working Remotely Skills That Every Remote Worker Should Master.
6- Make eye contact.
The situation might make you feel nervous and hesitant, but the key is to hide all these emotions from the interviewers.
Maintain eye contact with them, so they don't feel you are nervous or distracted, rather focused, and confident.
7- Research well before your remote job interview.
Your remote job interview won't go well if you haven't researched the company and the position.
There might be questions regarding the position you are applying for, make sure you have the correct information about the terms and conditions of the work beforehand.
8- Market yourself.
It is the best time to prove that you are the right person for this position. Briefly tell them about your previous accomplishments and achievements. But make sure you don't brag them much that may sound arrogant.
Showcase your skills and knowledge about remote working and how to do it efficiently. You may include your past experiences about how you benefited a company by working remotely.
So, these are some remote job interview tips for candidates who have received an interview call and want to ace it. Let us know if these tips benefit you in this virtual hiring process.